Hi, I'm Margaret.
I teach costume design at Furman University, and I aim to guide my students in becoming contributing theatre artists, become a better teacher, learn from my students, be a good colleague, and do my best to make good theatre whenever I can.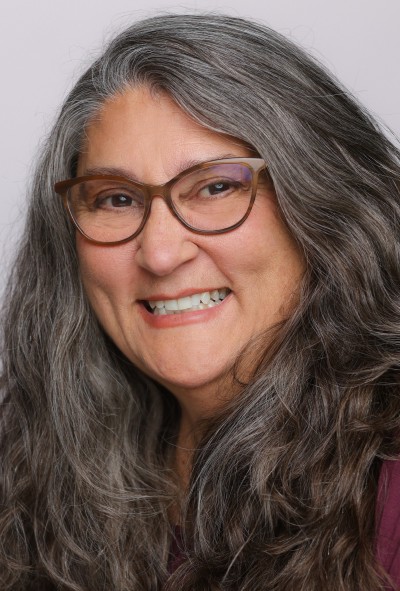 Here's a little bit about me.
Although I didn't originally intend to major in theatre, I quickly realized that Troy's Drama Department offered the best fit for me as an undergraduate. At the time, I was too young to realize the tremendous positive influence that Dr. David Dye would have on my life, or that I would owe him such a debt of gratitude for his teaching, his terrific work ethic, and for allowing me to be a part of the Troy University Theatre. His gentle constant insistence on prompt efficient attention to detail, as well as his remonstration to "make yourself indispensible," has served me well throughout my life.
I owe my design style to Deborah Brunson and John Ross, who mentored me at the University of Alabama. Deb was a major proponent of a "pattern on pattern" approach to design. Her costume history class was a major highlight of my life. I continue to use my notes from that class in my own costuming courses at Furman University.
I was hired as the Costume Designer at Furman University in 1986. Since then, I married, left work for about seven years in order to raise two children, and returned to the Theatre Arts Department in the fall of 2004. I couldn't be happier to be at Furman. My colleagues, Maegan Azar, Alan Bryson, Rhett Bryson, Gene Funderburk, and Jay Oney, are brilliant theatre artists and true collaborators; the students are competent and enthusiastic; and the work is extremely rewarding.
My office hours are by appointment. At least three afternoons a week you may find me in the costume shop in the Playhouse. Those afternoons change each semester, so please call or email if you would like a current shop schedule.